The term "zero waste" has gained popularity as more individuals are becoming cognizant of their plastic consumption. I want to make it clear that until more companies are dedicated to making compostable packing materials and sustainable items, there is only so much that the consumer can do. I am privileged to be able to make small changes in my life that reduce plastic and overall waste. I try to be as mindful as I can, but I am only human. There are some not zero-waste products that I have not given up. I do not claim to be "zero waste," but I am making an effort by trying to use sustainable products and do my part.
Before the pandemic, it was a lot easier to be zero waste (remember bulk bins?!), and I think the world was shifting towards people bringing their reusable bags, mugs, straws, etc, but I was able to see with my own eyes the shift back to disposables – we still can't bring our own traveling mugs to be refilled, but there are little steps that we can take.
There are so many things that people put in a recycling bin believing that it will be recycled – when in fact, its fate would be to end up in the landfill. I know that not everyone can go completely zero waste, I sure haven't. I am hopeful that with my Zero Waste Hits and Misses you can consider adding some zero waste swaps into your life. I hope that I can show you that it's not as intimidating as it may seem and raise awareness for the more ethical alternatives that have worked for my lifestyle.
-HITS-
Period Cup
I plan on doing a blog post where I go in-depth about my whole "period routine," but for now I'll just share my utter love for my Lena Cup. I hesitated to switch from organic cotton tampons to using a reusable period cup for months. I was in my head about it being more difficult or even "gross." Looking back, I only wish that I had transitioned to using a period cup and ditched disposable period products much sooner.
The Lena Cup has been voted the #1 cup for beginners! When you receive your Lena Cup you will receive plenty of literature to help you get comfortable. I found a method of folding the cup to insert it inside of me comfortably. I have never had any trouble with leaks or spills, and I am always pleasantly surprised to see there's so much less blood than I expected. Sometimes it can be gross when you have stringy clots, but other than that it's not anymore "gross" than handling a tampon. I usually cannot even feel that it is up there.
Depending on whether or not you have a higher or lower cervix will determine where the cup will sit comfortably inside of you. You want to be careful to make sure that you are able to grasp the end and take it out. I did have a scare where I thought it was stuck inside of there (ONCE), but I was eventually able to get it out. This has only happened to me a couple of times in the couple of years that I've been using this cup.
I love that I can reuse this silicone cup over and over again instead of constantly using and throwing away a pad or a tampon – just another item for the landfill.
When it's time to clean your cup (at the end of your cycle; rinses between uses during your cycle are fine) you can boil it for a few minutes in a pot or if you're fancy you can get a special period cup steamer.
I would say this is a money-saver as well instead of buying tampons + pads for the rest of your cycles make a one time purchase on a silicone-based period cup that will last you YEARS.
I also have some reusable pads, but I find I don't use them too often. I want to look into PERIOD PANTIES in the future – if you have any recommendations leave them in the comments!
No Paper Towels
We have not purchased napkins or paper towels in YEARS. We use towels that we can rewash over and over again instead of purchasing paper towels or napkins over and over again.
When I worked as an Early Childhood Educator at a private preschool & child care center I witnessed so much wastefulness when it came to paper towel & napkins (especially when teaching children to dry their hands and they grab an entire stack of paper towels!).
Paper towels/napkins were VERY easy to eliminate. You can purchase alternatives made of bamboo if you're not completely ready to eliminate paper towels from your life. I still purchase tissues from Who Gives A Crap.
Remember friends: you cannot recycle paper towels. Once the paper is WET, there is truly no hope. That's why I get so frustrated when I see people trying to recycle cardboard pizza boxes — they will never be able to separate the oil from the cardboard and thus will end up in a landfill!
Who Gives A Crap TP
I cannot say enough wonderful things about WHO GIVES A CRAP! I am not down with killing virgin trees just so that I can wipe my bum. WGAP gives the option of BAMBOO toilet paper OR you can wipe your bum with recycled office paper. Their mission makes me so proud to continue to support and invest in this:
"We donate 50% of profits to help build toilets because we believe access to a safe, dignified loo is a basic human right. Thanks to our amazing community (that's you!), we've been able to donate over $5.7 million to help provide proper sanitation for the 2 billion people in need. Now that's a lot of toilets!"
From my old Instagram I wrote on February 28, 2019:
"Who Gives A Crap was started in July 2012 after Simon, Jehan and Danny learned that 2.3 billion people across the world don't have access to a toilet. That's roughly 40% of the global population and means that around 289,000 children under five die every year from diarrheal diseases caused by poor water and sanitation. That's almost 800 children per day, or one child every two minutes.

@whogivesacraptp is a company I am so proud to support. I care where my hard earned money goes and Who Gives A Crap makes the most of your money. They donate 50% of all their sales to help building toilets for less fortunate individuals across the globe and improve sanitation in the developing world. Instead of cutting down trees of their toilet paper, this brand uses recycled office paper as well as bamboo. They also carry bamboo disposable tissues as well as bamboo disposable towels. I do use the bamboo tissues, however I don't have a need for disposable towels.

I feel soo good supporting this company and am definitely a fan of these products. Toilet paper and tissues get delivered to my house every 25 weeks (longer or shorter depending on my needs). I choose to receive 48 rolls of toilet paper at a time along with 16 boxes of tissues – which will last Jason and me more than six months! I use the paper the toilet tissue is wrapped in for wrapping gifts and find plenty of uses for the boxes. You can choose to get 100 % bamboo toilet paper or choose 3-ply recycled office paper toilet tissue – I choose the latter only because it cost less and I can't really tell the difference.

To date they have donated over $1.8m Aussie dollars (that's the equivalent of over $1,300,000!) to charity and saved a heck of a lot of trees, water and energy. Not bad for a toilet paper company, eh? They donate toWaterAid Australia, Sanergy, Shining Hope For Communities and Lwala Community Alliance — incredible organizations with deep experience and skill in implementing high impact sanitation projects throughout the developing world.
#zerowaste #sustainable #bamboo #recycle #goodcause"
If you would like to get some money off your first order from WGAP – click here 🙂
Bamboo Toothbrushes
I used to use a Sonic Electric toothbrush for the better part of my 20's. As that toothbrush's life came to an end I didn't know how I was going to recycle it. While I would love to look into getting a silicone-based electronic toothbrush, I'm just not sure how soon that will happen.
Luckily, there are bamboo toothbrushes! Jason and I switched over to bamboo toothbrushes I'd like to say more than a year ago, maybe even two. Over the quarantine, we both ended up purchasing an abundance of bamboo toothbrushes unbeknownst to the other person! There were some great online deals for bundles that neither of us could ignore haha.
Why should you make this eco-friendly switch? According to one site:
"The major advantage difference between bamboo and plastic toothbrushes is the fact that the major material used for plastic toothbrushes (petroleum) requires lots of energy for its processing and is essentially non-biodegradable since their degradation takes a lot of time (a millennium) all the while releasing harmful toxins to the environment. On comparison with the bamboo toothbrush, which simply was designed with eco-friendliness in mind. The handles are made entirely from bamboos in most cases which can be left in landfill areas with the safe knowledge that they are entirely degradable. Also, the bristles are made from nylon-4 which degrades in less time (than the nylon-6 material used in creating plastic toothbrush which also contains harmful components strong enough to choke aquatic and even terrestrial animals) and can be easily recycled after use. In addition, the batteries from the electric toothbrushes are extremely toxic that can even percolate to landfills."
ECO-NUTS
A quick search on EWG.org will show you that most of the commercial laundry detergents are terrible for our bodies and the environment. The plastic packaging cannot be recycled, at best you can hope that a child care center or family will reuse the items to play in the sand or other type of measuring/scooping activity.
Eco-nuts are soapberries that have been quite reliable for us over the past couple of years. There have been rare occasions where we have been in a position where we did need to resort to using liquid detergent, but regularly we do wash our clothing and towels/rags with Eco-nuts!
"We source our materials ethically. Our soap berries come from Nepal, where they grow in their natural state without pesticides or fertilizers. They are wild harvested once a year, and we receive the highest quality berries from the harvest. After they have been shipped to us, our berries then undergo our proprietary sorting process to assure that we are providing you with the best of the best.
…We employ many women and all of our employees are working in a safe, equitable environment and paid Fair Trade wages. We are pleased to have such a strong business relationship with Nepal, as it contributes to restoring their infrastructure and rebuilding after their devastating earthquake in April 2015.
Every Eco Nuts purchase reduces plastic production and creates jobs for the people of Nepal and in the US. "
Eco-Nuts is a company that I am so proud to support. My clothes are fresh & clean after each use, and it feels good to know my dollars are making a difference.
-MISSES-
Safety Razors
So let me be honest with you. I will do another piece entirely on the topic of body hair, but I went over a year without shaving ANY of my body hair to reduce my waste. I stopped shaving my body hair for OVER A YEAR, just so that I wouldn't contribute to the wasteful nature of plastic disposable razors. I did purchase a safety razor – which I never even tried. I am such a baby, I know! I watched so many of my favorite YouTubers talk about their safety razors, and I just am such a baby about razors that I gave up shaving completely instead of TRYING the safety razor. I know what a disappointment I am to THE sustainable community, but I am only human.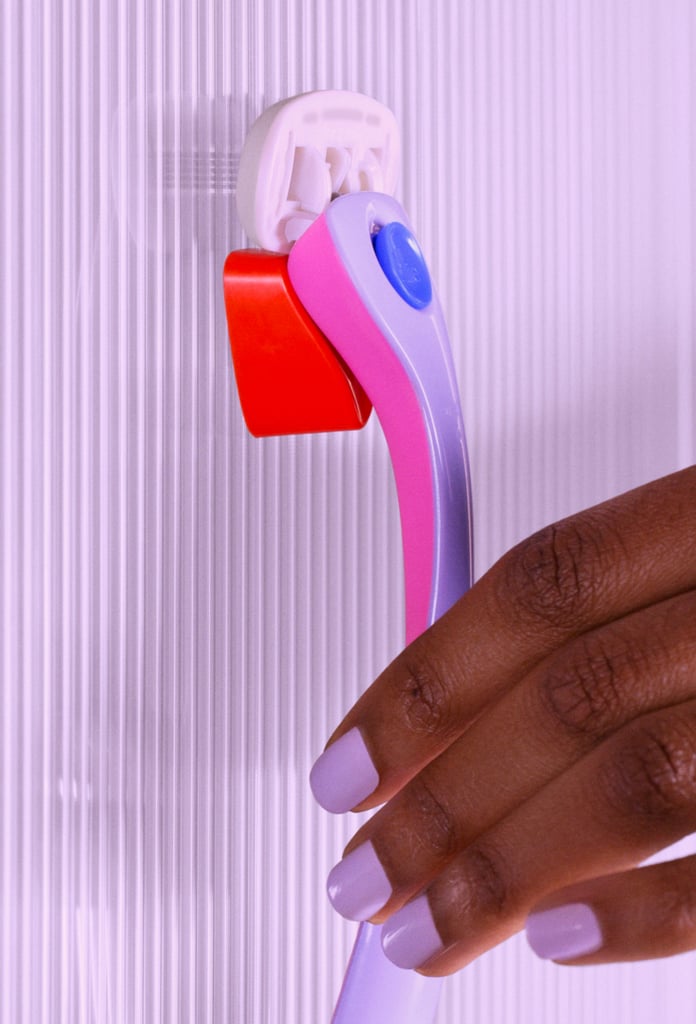 However, my alternative has been to use a BILLIE razor. I have the handle that I reuse over and over (forever?!) and they send me a pack of four razors every three months. I think that this reduces waste drastically versus constantly buying different disposable razors at the store that will end up in the landfills. I think Terracycle is the only way to recyle the razor heads right now, but aside from the waste it is a company that I am proud to support:
"In an industry that seemed to care only about men, Billie was created to champion womankind. Since launch, we have always donated 1% of our revenue to support women and important causes around the world. We recently donated $100K across Black Lives Matter and the NAACP. Going forward, we'll be focusing our 1% contribution to specifically support BIPOC women. At Billie, we have zero-tolerance for racism and systemic oppression. We ask that our employees, partners and yes, even our customers, uphold these values as well. ❤ "
Shampoo Bars
I will say that for JASON the shampoo bars have been a WIN. He loves the JR Liggett bars which are made in NEW HAMPSHIRE, so they were a local product when we lived up north.
I have tried a variety of shampoo bars from cute Etsy shops, Vegan Viridity, and Lush bars. I don't dig the sodium lauryl sulfates and strong fragrances of Lush products at all so that was a huge turn off from the getgo. I just don't think that I was able to find a shampoo bar that kept my hair consistently looking fabulous. I have a lot of build-up on my scalp from products and although I was trying to convince myself that shampoo bars are awesome and that I loved them, I was lying to myself. I am still trying to figure out the proper items that my scalp will benefit from.
I try to shop PACIFICA for a lot of hair care products, because not only are their products natural, cruelty free, vegan, ethical, etc, but you can mail them back the packaging when you are done with a product and they will recycle them for you! I will go into more details about this in future posts where I shine light on my love for Pacifica!
I don't really want to get into specifics of the hair care products I currently use, but let's just leave it at I'm not using shampoo or conditioner bars anymore.
Deodorant
I used to use PRIMAL PIT PASTE which comes in a variety of scents and is available in a GLASS jar. I loved the option of having a glass jar, but after using PRIMAL PIT PASTE for a little over a year I started to develop a rash in my armpits. I wasn't digging that rash and my armpits felt SOOO sensitive. I switched to Native deodorant, which is a natural deodorant and has been an incredible alternative for me. I was diagnosed with hyper-hydrolysis in my teen years, and I used an aluminum chloride prescription from my doctor! It would make it so I stopped sweating; as long as I put it on at night time. I also spilled some of it on my leg and ever since then that spot on my leg does not grow hair: true story.
SILICONE COVERS FROM CAUSEBOX
Oh boy, these are mighty frustrating. At first, I was so excited to see these. I pictured covering bowls after dinner time without having to transfer them to Tupperware of any kind. WRONG. These are so slippery, trying to get this back on after it has already been in the fridge can be so frustrating. The silicone slips and slides off the bowls like you wouldn't believe. It was a test of patience to see how long I could continue the insanity. These continue to live in the drawer with our lids, but they're not anything I would recommend anyone purchase. If you find a similar item that actually works please let us know. These are so infuriating. I can use them to PUT something in the fridge initially but you will not be able to get that cover back on after you take it out of the fridge.
It is important for me to feel *GOOD* about the companies that I support/invest in, so I'm quite picky about who I choose to give my money to ultimately. I try to shop local as much as possible and give my money to the local economy. I would much rather support a smaller business than give my money to a bigger corporation, even if it means spending a bit more money. I think that it's so important to know the process behind the products that we consume & to be mindful of who we are supporting with our money. As consumers, we can choose to invest in more sustainable products. It does not have to be a dramatic switch overnight – you can choose to make small substitutes in your life here and there. I am not someone who claims to be "zero-waste," but I am someone who is mindful of the waste I produce and tries to support companies who align with my values of sustainability.
Have you used any of these products? Are you curious about learning more about any of the products I mentioned in this piece? What are some zero-waste swaps you have made in your life? Let me know!
-Nikky
https://cdnjs.buymeacoffee.com/1.0.0/widget.prod.min.js